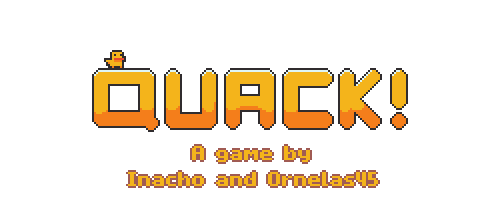 Quack!
Duck needs your help to QUACK higher!
Help him traverse these warzone skies finding bounciness in the clouds and on the donuts, of course!
Arrow Keys to steer. Press Space or Enter to dash.
Note: the web-version works better on Firefox and Chrome, and progress is not saved with it. For the full experience, check the downloads below!
Made with love for Mini Jam 56, by:
@inacho_ (Game Design, Development and Art)
@Ornelas45 (Music & SFX)
Comments
Log in with itch.io to leave a comment.
love it! Great music too. I like the key change :D